External Resources
If you would like to be included please send your link/s to simonrobinson@panaceatrust.org
We, of course, cannot take responsibility for or endorse content found by following these links but present them as a useful collective resource on the subject of millenarianism and apocalypticism to be found in one place.
Dr. Tristan Sturm, School of Natural and Built Environment, Queens University Belfast. Faculty Page
John R. Hall, University of California, Davis writings on apocalyptic and millenarian groups, including issues of violence
Publisher, I.B. Tauris: Studies in Prophecy, the Apocalypse and Millennialism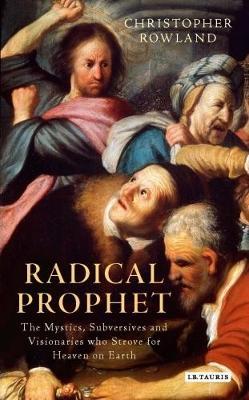 The FBI's Vault of online FOIA documents: https://vault.fbi.gov/. The vault contains transcripts of the tapes made of negotiations with the Branch Davidians, 50,000 pages of items relating to Peoples Temple, and much more, such as files on Wallace Fard Muhammed and even Whitney Houston (!).
All about THOMAS MÜNTZER website by Müntzer enthusiast, Andy Drummond.

The Religious Studies Preoject (RSP) is an international collaborative enterprise producing weekly podcasts with leading scholars on the social-scientific study of religion.
The Oxford Handbook of Millennialism edited by Catherine Wessinger. "An in-depth look at both the theoretical underpinnings of the study of millennialism and its many manifestations across history and cultures."